1. What is The IRON Order or IO?

The IRON Order, or IO, is the highest decoration that can be awarded to IRON members.


2. Which insignia does The IRON Order use?

The Order uses a Coat of Arms and the Grand Seal (left to right).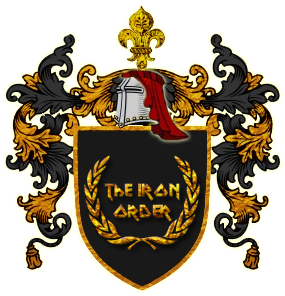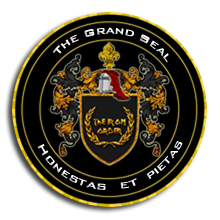 3. What is The IRON Order Motto and its meaning?

The Order's Motto is Honestas et pietas or Honour and Duty. Both honor and duty lie at the heart of IRON Culture and represent some of the most important ideals of this Republic.


4. Who are the current Officers of The IRON Order?

The are no current Officers of The Order, as it was retired on May 1 2013.


5. Who may be received into The IRON Order?

Every member that fulfills the criteria laid down by The IRON Order Charter may be received in to The Order.

Member being nominated or promoted must:
-be a Member of the Republic for at least one year (prior to receiving the award);
-hold the lower class for at least six months, before he may be awarded the next higher class,
-must hold Office of Presidium or higher rank equivalent when awarded (for 1st and 2nd Class).
6. How is a member nominated for The IRON Order?

A Member may be nominated by a sitting Council Member for eminent merit, while having displayed the highest sense of duty and never waiving honour.


7. When is a nomination of a member confirmed?

A nomination of a member is confirmed if every sitting Council Member has given his acquiescence.


8. How many classes are there in The IRON Order?

The Order has four (4) Classes, as follows:

a. two dignities:
- Grand Cross [GC] of the IRON Order (1st Class)
- Grand Officer [GO] of the IRON Order (2nd Class)

b. two ranks:
- Knight-Commander [KtC] of the IRON Order (3rd Class)
- Knight [Kt] of the IRON Order (4th Class)


9. Can a member of The IRON Order lose his decoration?

Yes a decoration may be withdrawn for the following reasons:
-for defamation of character or dignity on the part of the recipient,
-for any action against the spirit for which the decoration is given.


10. What is The IRON Order quota?

At any one time there may be only 50 Members of The Order.